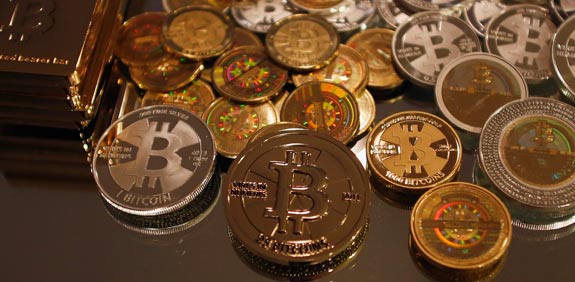 DNAtix, which makes it possible to use blockchain to pay for genetic tests, aims to raise $30 million in cryptocurrency in an ICO.
Blockchain was the latest fashion two months ago, while the human genome was the latest fashion 20 years ago. DNAtix wants to combine these two fashions in what it hopes will become the next big fashion.
DNAtix's use of the blockchain method to pay for genetic tests maintains the total confidentiality of the person giving the sample. The company wants to construct an entire system of researchers, laboratories, service providers, and software developers around the anonymous genetic data that it is gathering.
Company founders CEO and CTO Ofer Lidsky and CSO Dr. Tal Sines started working in genetic testing, which is out of the mainstream in a certain sense, in 2008. Lidsky, a serial technology entrepreneur, and Sines, a biologist from the Weizmann Institute of Science and an intellectual property lawyer, founded a company at that time for preserving the DNA of elderly people for future analysis when it becomes less expensive. "A month after we began, my mother died, and now I'm really about to sequence her DNA, which was kept in our freezer, in order to find out about our family's medical history," Lidsky says.
The company later developed a test for detecting a gene that increases the risk of baldness. "Treatment of baldness is more effective if administered before a person actually starts going bald," they say, adding that this activity is now expanding and being connected with cryptographic currencies. "Blockchain ensures two things," Lidsky explains, "anonymity of the information and strong protection against hacker attacks or any kind of unwanted change in the information."
"Globes": How can a sample be transferred anonymously?
Sines: "You can buy the test from a pharmacy and pay in cash, spit into the test tube, and send it by mail. The kit you bought and the 'wallet' created for you on our website are connected through a code that is only on the kit. You can also include your genetic information in trials for which you receive 'money' to purchase more services."
After the genetic sequencing, it will be possible to purchase a test of the risk of baldness, a celiac test, a test for inclination for addiction, and so forth.
"Medical information" is based on a combination of genetic information, information from monitoring devices, information from blood tests and imaging, and the patient's actual diseases. Does the genetic information by itself have any value?
"The companies conducting research can ask the participants in the community to fill out questionnaires anonymously or to share additional medical information, and can then connect this information to the genetic information."
In the end, the patient reports the results to the doctor, after which he is dependent on the degree of anonymity in the national system.
Sines: "Not necessarily. For example, treatment for a tendency to baldness or to addiction can be carried out without reporting it to the doctor. Initially, we'll focus more on lifestyle tests."
DNAtix currently has 17 employees: doctors, psychologists, and software and digital currency specialists. One of its consultants is well-known organizational consultant Dr. Ichak Adizes. In order to encourage the formation of an environmental ecosystem, the company has developed the system in open code, and has also founded a non-profit fund to encourage use of the system.
The company is currently conducting a $30 million ICO private financing round.
Published by Globes [online], Israel business news – www.globes-online.com – on April 24, 2018
© Copyright of Globes Publisher Itonut (1983) Ltd. 2018