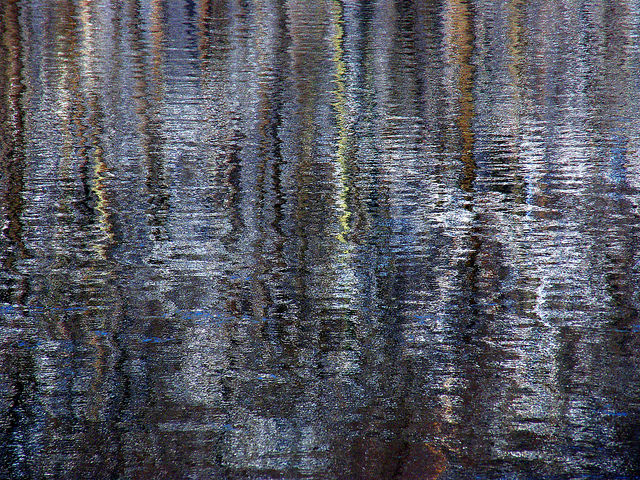 Ripple, still, is a newcomer to the cryptocurrency world. Not just that but also one of the better performers in the business (went up by 35.500% just this year). So, it is not as famous or well understood as bitcoin or Ethereum, but it still performs. That's why it makes sense (in fact, that's more than worth it) to know what exactly Ripple is and be aware of the most recent news about it. These seven facts will help you know Ripple better, its advantages over other cryptos, and allow you to keep ahead of the current market when it comes to cryptocurrencies.
1. The official name of this crypto isn't Ripple
Technically, you can't really buy "100 Ripple", the actual name is XRP.
The lab that came up with the XRP token is called "Ripple Labs". Yes, it's a catchy name, easy to remember. That's why so many people use XRP exchangeably with the name Ripple, but the fact remains it's not the same name.
Furthermore, you may wonder why bitcoin is not typically capitalized as other cryptocurrencies (Ripple is a good example). That would be a good question, let me answer you right here as to why that happens. It's because bitcoin is not a name for a company in the way so many other cryptocurrencies are, like Stellar and Ripple for example. In fact, Ripple is not either, but it seems like it, and it gives it credibility and liquidity.
2. XRP token is used only in one out of the three different products that Ripple offers
The companý's flagship product is called xCurrent and, paradoxically, it has nothing to do with the XRP cryptocurrency.
The idea behind xCurrent is to let banks do transactions with each other in a reliable way, regardless of the currency (crypto or not) they use. Two of the biggest names in the financial business are already using this product (American Express and Santander, which have been called the best banks in the world).
xRapid is the Ripple's product name that trades XRP token via the xCurrent system. This product has several key advantages including opening up the new markets and making transactions even faster, but it is not being used widely yet.
3. You can't mine it
Bitcoin gets mined. That's just the way in which users calculate SHA-256 useful collisions that make the currency grow. Other cryptocurrencies also grow in this way. Not Ripple.
Every Ripple coin there is has already been calculated. Not every coin is circulating right now, but it's there already (unlike Bitcoin). More on that later, right in the next point.
4. Only about forty percent of XPR tokens are circulating as of now
The XPR currency was designed to include about a hundred billion tokens. Most of them are not in circulation yet. Ripple labs own about 60 billion at the time of press. Of those, they directly own 6.25 billion, and they keep fifty-five billion in escrow accounts for future use.
In the future, over the next few years, they will make one billion XRP tokens available each month so the currency's supply will grow dramatically in coming years.
5.XRP currency is not about payments
People new to cryptocurrencies think it's all about paying for something. If things were actually like that, nobody would need anything else than bitcoin (maybe a couple more coins). But that is not the point, which is why XRP, or Ripple, is not designed to be a payment currency. It could be for sure, but your favorite retailer (say, Amazon or Alibaba) is not about to accept it any time soon. And, Ripple has no problem with that.
Instead of payments, Ripple is designed to be a transfer coin for moving money from one point to another, which is even better for you, if not so practical. It is cheaper, quicker, and more efficient than your standard bank transfer.
6. The network of Ripple is so much faster than Ethereum and Bitcoin
Bitcoin is reliable but slow. It can take up to 81 minutes, as I write this, to complete a single bitcoin transaction. Ethereum is faster, but it still takes time, about a couple of minutes, to complete a transaction.
This is because your transaction needs to be stored in the blockchain record and every block needs a calculation that takes time, and the resources the bitcoin community offers.
Ripple is instantaneous. When talking about the transaction times, Ripple doesn't take minutes or hours but seconds. That will give you a huge advantage when you need your money transferred quickly. This speed also means the cryptocurrency can manage a much higher volume than any other, just because it's quick.
Global financial giants such as American Express, Santander, and MoneyGram are already trying this technology because it's quick, cheap, reliable and 'simply works'.
7. Ripple charges a minuscule transaction fee
Transaction costs matter a lot in cryptocurrencies. Especially when the currency needs the time and resources to be mined, as it is with Bitcoin. Bitcoin is notoriously expensive in this regard, but miners need the incentive, so they keep their resources focused on doing the calculations every transaction needs.
This is one of Ripple's best advantages. It costs about 1% compared to Bitcoin. The highest transaction cost this currency has ever had has been about 3 cents (which is nothing compared with the 1.15 USD average transaction fee that Bitcoin needs or the 0.30 USD Ethereum needs).
Ripple is reliable, fast, and cheap. It is a real currency with real-world implications. It performs great in the real world, and it just changes the way you can transfer money over longe distances. It's not bitcoin or ethereum, but it shouldn't be because, so far, it provides a better service.
Just keep Ripple in mind. You will need it at some point, and you will not regret it!
For the latest cryptocurrency news, join our Telegram!
Disclaimer: This article should not be taken as, and is not intended to provide, investment advice. Global Coin Report and/or its affiliates, employees, writers, and subcontractors are cryptocurrency investors and from time to time may or may not have holdings in some of the coins or tokens they cover. Please conduct your own thorough research before investing in any cryptocurrency and read our full disclaimer.
Image courtesy of Stanley Zimny via Flickr